Dave's Appliance Repair LLC of Hoffman Estates signed on with our OPTIMA™ Baseline Visibility Program in 2017 and has seen such an increase in business that owner Dave Mayer made the decision to upgrade to our OPTIMA™ +Social service which combines our incredibly effective OPTIMA™ program with additional social media services to make sure his potential customers are finding him everywhere online.
Read below to hear about how Dave's Appliance Repair LLC of Hoffman Estates turned their online presence around with the help of AMP and how you can too!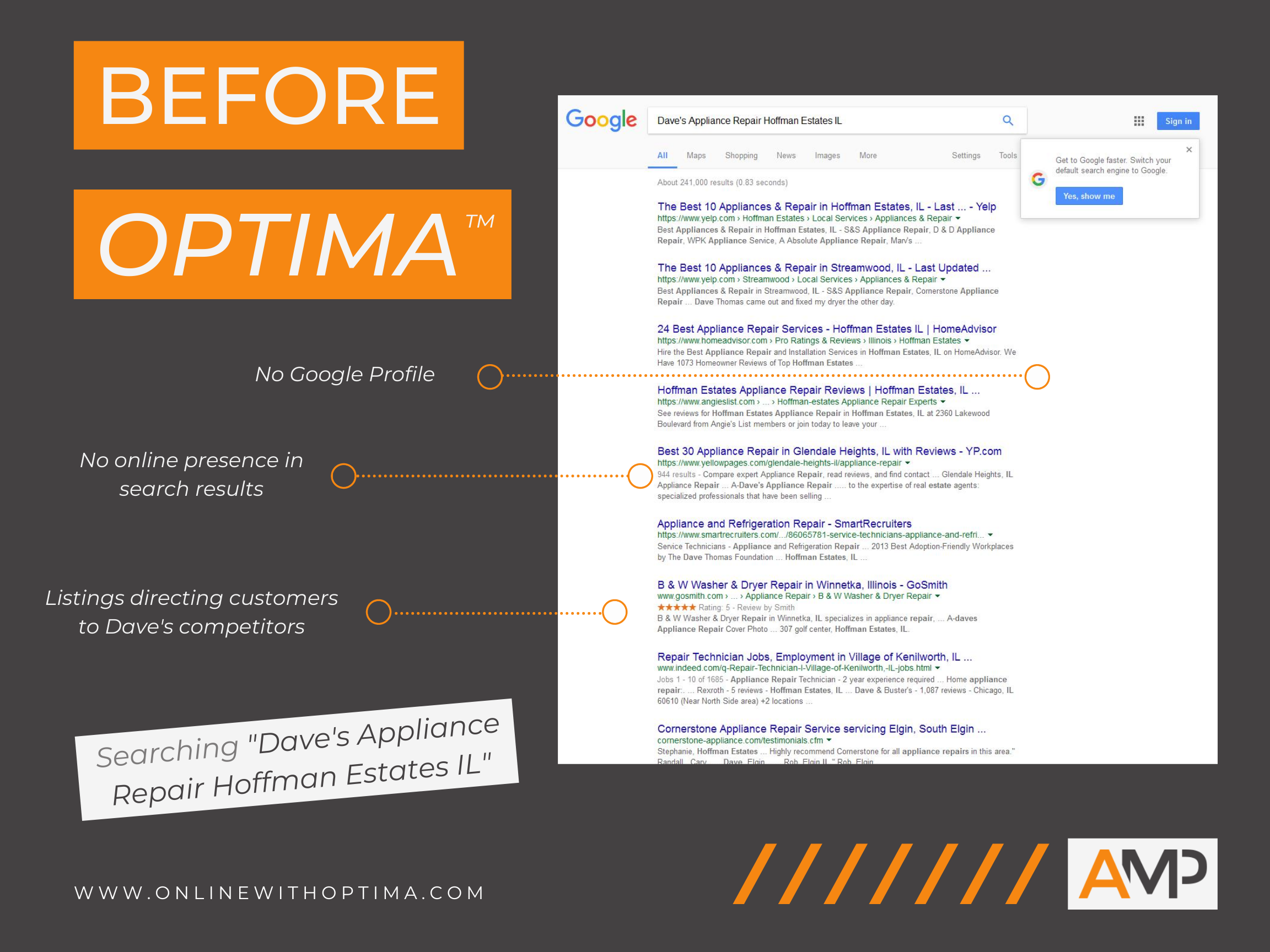 When Dave started out with OPTIMA™ in 2017, he had 0 reviews on Google and 0 stars. As a business owner, you want your online presence to reflect the professional, quality services you offer everyday. After purchasing OPTIMA™, Dave's Appliance Repair LLC of Hoffman Estates' Google listing now shows off an impressive 5 star rating with 57 reviews! Additionally, they've received 213 calls directly from their Google listing and have garnered 3,786 views to their Testimonial Site. The OPTIMA™ provided Testimonial Site not only displays relevant business information, services offered, images and more, but also compiles positive reviews from major review sites and includes OPTIMA™ Lead Capture Technology, making sure that Dave's Appliance Repair LLC of Hoffman Estates is able to get repair jobs in the area before their competitors.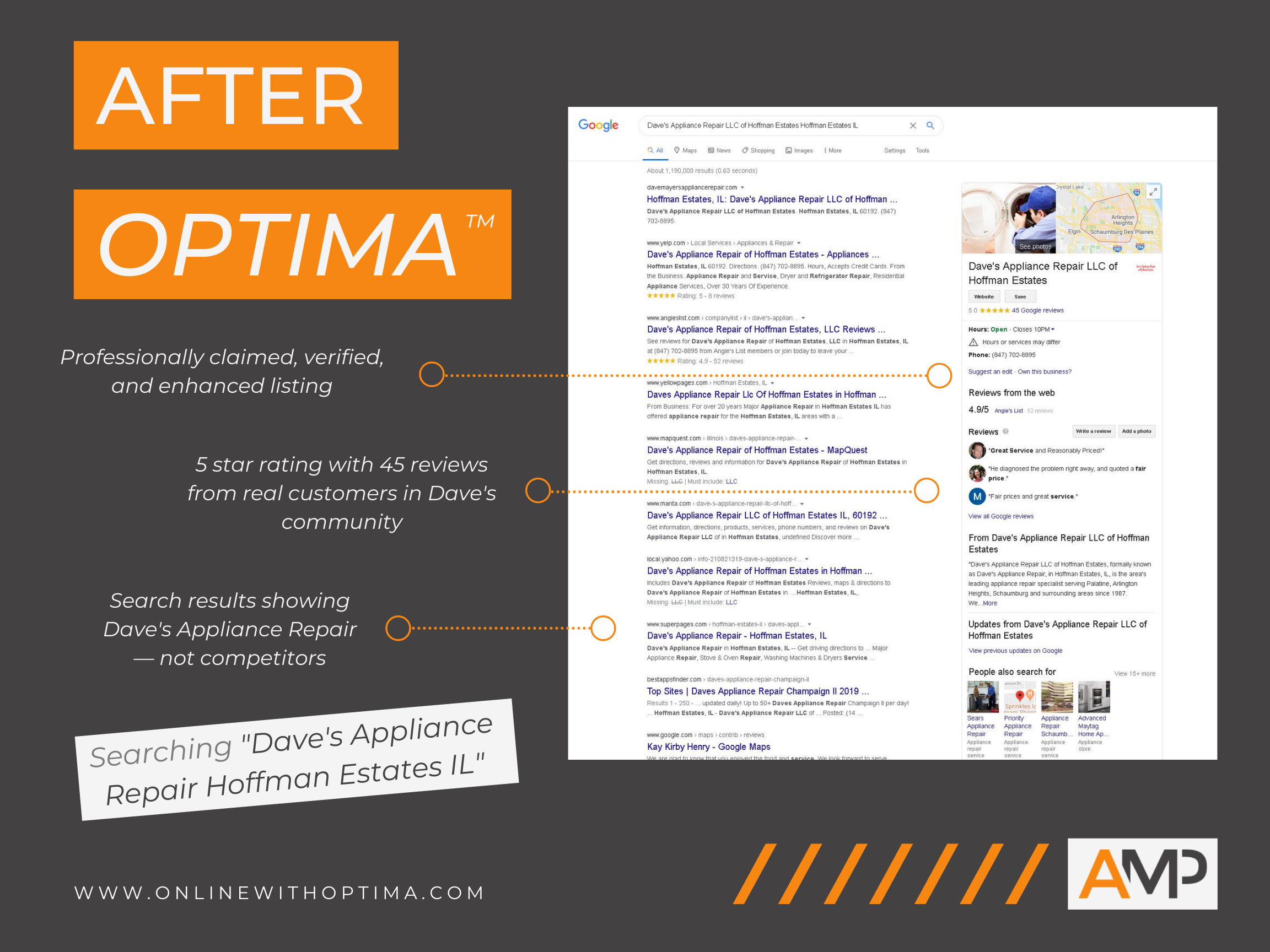 Dave's Appliance Repair LLC of Hoffman Estates' owner Dave Mayer said this about his OPTIMA™ + Social Program:
"I have had the OPTIMA™ program for going on 4 years now, but recently added on the Facebook social program! I did not have a Facebook page for the business, but OPTIMA™ created one for me! I started with the Social program back in October and I now have 45 people follow my page! I recently just had a new customer call me who told me he found me on Facebook! I thoroughly enjoy how easy the OPTIMA™ +Social Program is and how it gives me time to focus on my work. I get almost 95% of my business from the online program. Thank you OPTIMA™!"
Our OPTIMA™ +Social program combines the magic of OPTIMA™ with Facebook, Google posts, and news and announcements featured on your business' website to ensure that your presence online is thorough, cohesive, and easily accessible by customers. See below for an example of a Facebook post created on behalf of Dave's Appliance Repair LLC of Hoffman Estates by their dedicated account manager.